Clark Home Inspection
Website:

Phone:

Contact:

Jason Clark

Email:
lark's Home Inspection, a company dedicated to giving home owners and home buyers peace of mind. 
We love what we do and we are great at it. Next to accuracy, the client experience is our top priority. We want you to feel comfortable asking questions and most importantly we want you to walk away with a thorough understanding of the condition of your home.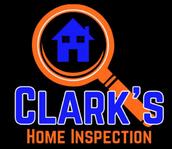 Jason Clark owns the company and performs the inspections. With over 20 years of experience, he's seen just about everything. He knows what to look for and makes sure not to miss a single detail.
---
Human Mortgage
Website:

Phone:

Contact:

Jordan Allender

Email:
---
Limestone Title and Escrow
Website:

Phone:

Contact:

Benton Smith

Email:
---